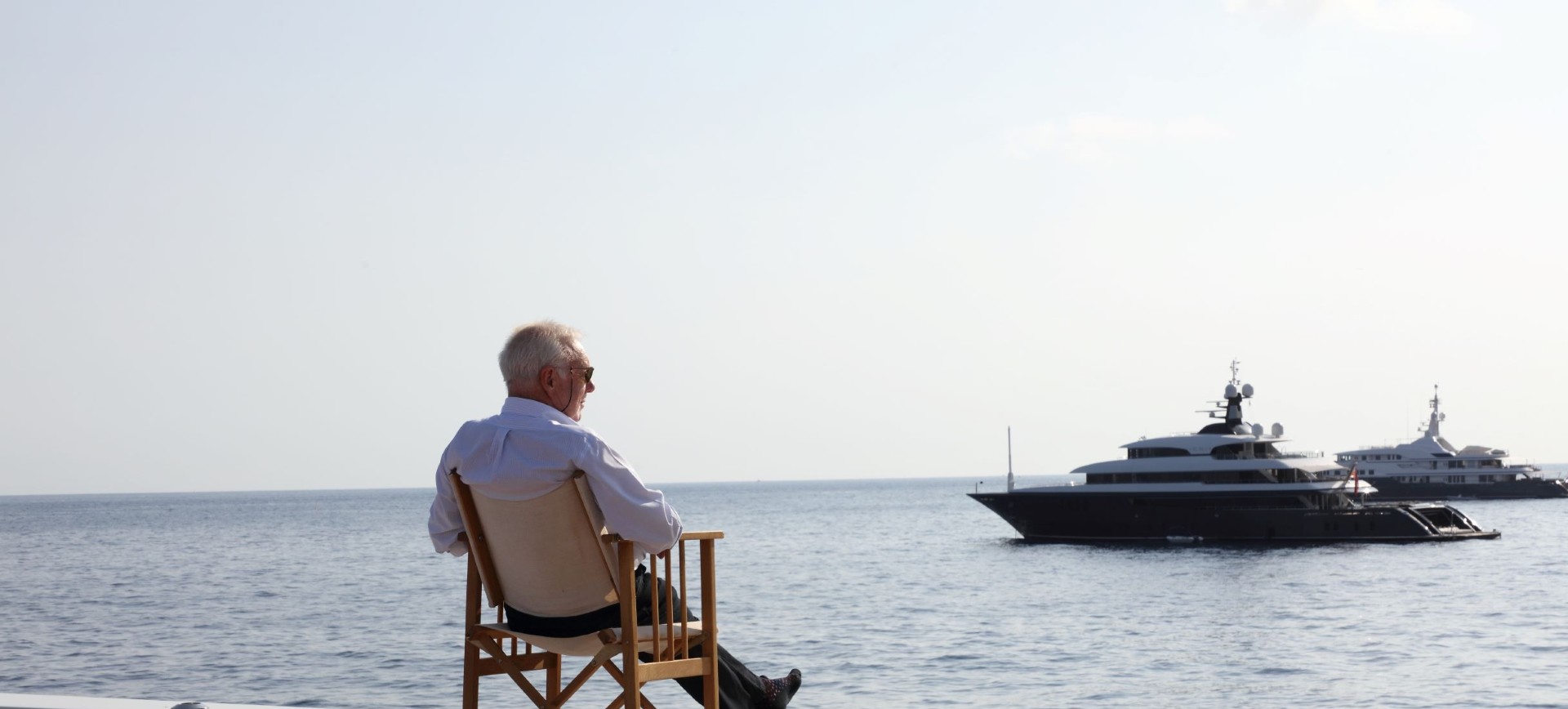 STUART LARSEN
Clients' interests first
Owning a yacht is about enjoyment. However, acquiring, selling or building a yacht is about good decision-making and putting the clients' interests first. Stuart is devoted to helping his clients make good decisions and understand the impact of owning, selling or building a yacht and the risks and benefits this entails.

Stuart's approach - to advise clients as to how best manage their assets to fulfill their long-cherished project - launched Stuart into professional yacht brokering and positioned him as one of the most influential, trusted and successful brokers in the industry.

Global reach
---
In 1980 Stuart joined Fraser Yachts in South Florida. Starting right out of law school as a young broker, Stuart was instrumental to growing Fraser Yachts - now with offices in ten countries - thanks to his knowledge of the market, business acumen, legal background and ability to structure even the most complex transactions.

Stuart started with smaller yachts and quickly broadened his reach to large sail and motor yacht brokerage and new construction, representing and advising clients through diverse projects and demanding market conditions.




The idea of "the client's interests first" is central to his work. Enabling clients to make good decisions about a purchase, sale or new build is the lens through which he views brokerage and the starting point for his interactions with clients.

Much has changed over the years in the brokerage market but Stuart's "client first" approach, and the commitment to analysis that is free of bias and the influence of private interests, has not. The client's interests come first so yacht ownership can be fun and rewarding.
Numbers speak
Countries where I do
business
Stuart is
Transparent
He communicates with simplicity and clarity
Collaborative
With a global network of technical, legal and fiscal advisers he knows where and how to get answers
Committed
He cares about the quality of his work and cares passionately about getting it right
Entrepreneurial
He is creative about how to negotiate and structure sales, purchases and new construction projects

YACHT BROKERAGE
Yacht brokerage is a niche market with a global clientele. Reflecting geopolitical trends, market conditions, fiscal and regulatory compliances can shift rapidly presenting both risks and opportunities for owners and buyers.
Purchasing or selling a yacht requires market knowledge, experience and negotiating skills in addition to guidance about the most appropriate ownership structure, flag state and yacht registration.

CONTACT
FRASER YACHTS

2017 sees Fraser celebrate its 70th anniversary. Founded in 1947 by David Fraser, the company has grown from its first office in Newport Beach CA, to become a global services company with a multilingual team of 150 professionals operating from ten offices in four continents.
With expert knowledge in yachts over 30 meters, Fraser's services include yacht sales and purchase, charter and charter management, yacht management, crewing and new construction.
Fraser has a proven track record. Over the last seven years Fraser has sold more yachts than any other brokerage house. In 2016 sales topped half a billion Euro making the company one of the most experienced and trusted names in yachting.