NEWS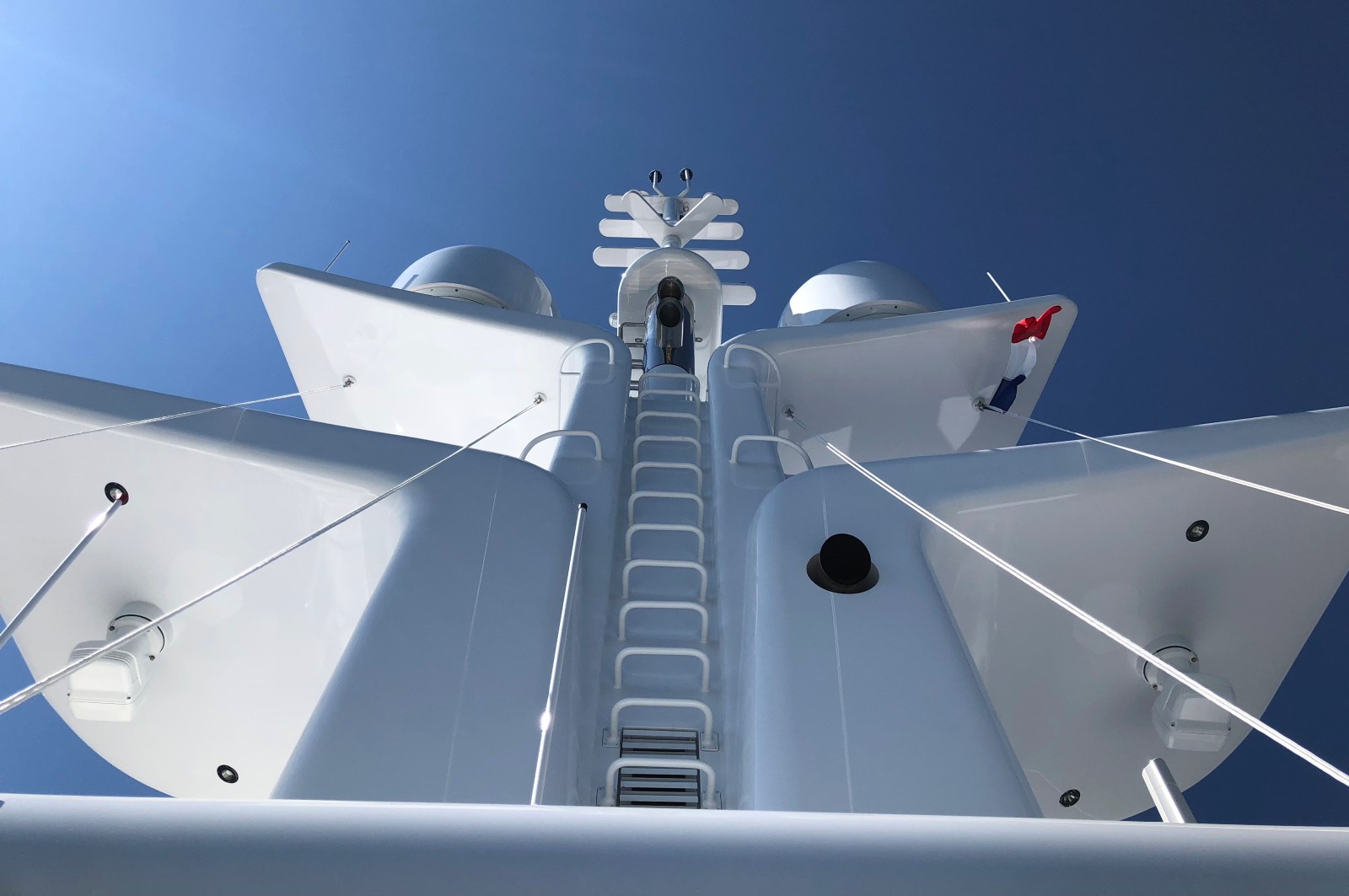 June 2018
What's special about PLANET NINE? Find out!
The recently delivered exploration yacht Planet Nine is in a class of her own. Designed by Tim Heywood with interior conceived by Tino Zervudachi and built by Fitz Germany, she is both elegant and imposing at 2,100 GT. Ice classed and outfitted with dynamic positioning, she also has a commercial helicopter landing pad with hangar below. Her facilities can handle two helicopters simultaneously.
Planet Nine's interior is innovative and the layout versatile. Ideal for long range cruising in all conditions, her interior space adapts to arctic or tropical cruising. The inside-outside salon is designed for informal living and becomes an extension of the exterior when opened up.
The first of the two master suites is full beam with private access and a terrace, while the second master includes a planning room and library, which can also double as a cold weather dining room or a conference room for onboard business meetings.
Six other guest suites, two beach clubs, a cinema and forward observation lounge with adjoining guest office, complement the global capability of this sturdy seagoing yacht.
Check her out at https://www.youtube.com/watch?v=2FGrmnJslEQ